How to Identify and Reconcile Fuels Blending Errors ?
WEBINAR VIEW ON-DEMAND ONLINE REGISTRATION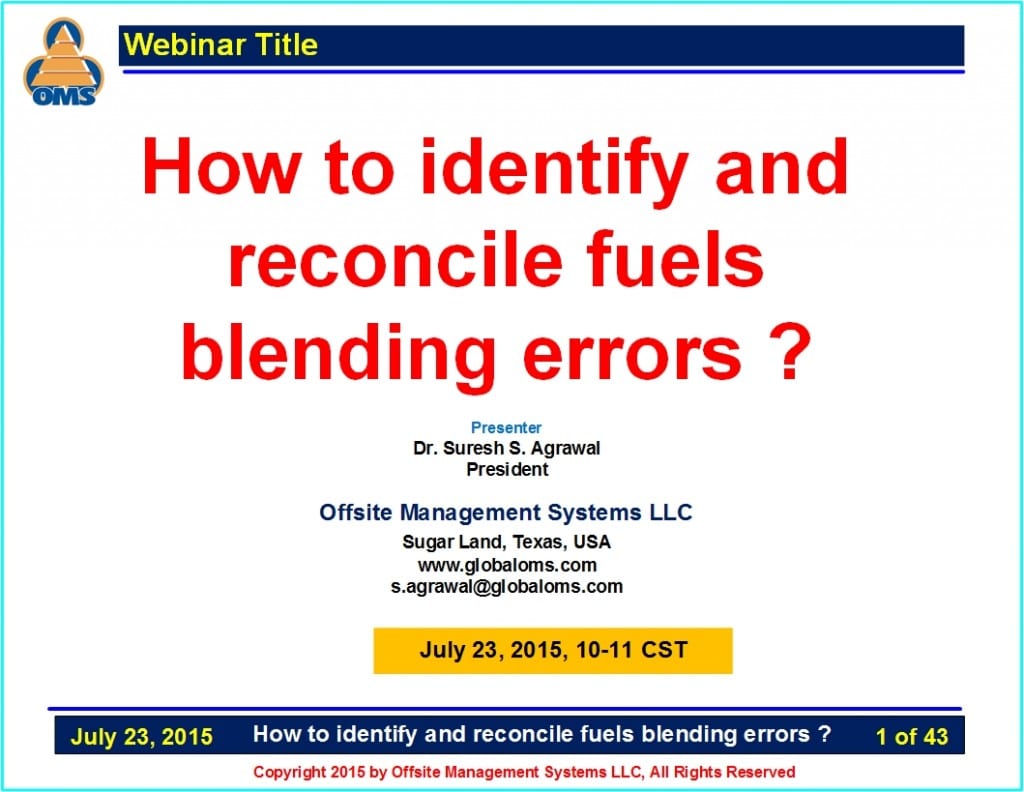 Please register to view the webinar online. Once you register, you will be directed to a page to confirm your registration and sent a link to the registered email to view the webinar "How to identify and reconcile fuels blending errors ?" online. Please note that the registration is valid only for one-time viewing of webinar.  However, if you are first time visitor to our site, you can view any one of the recorded webinar one time free of cost.