The Management and Automation of OM&S in a Refinery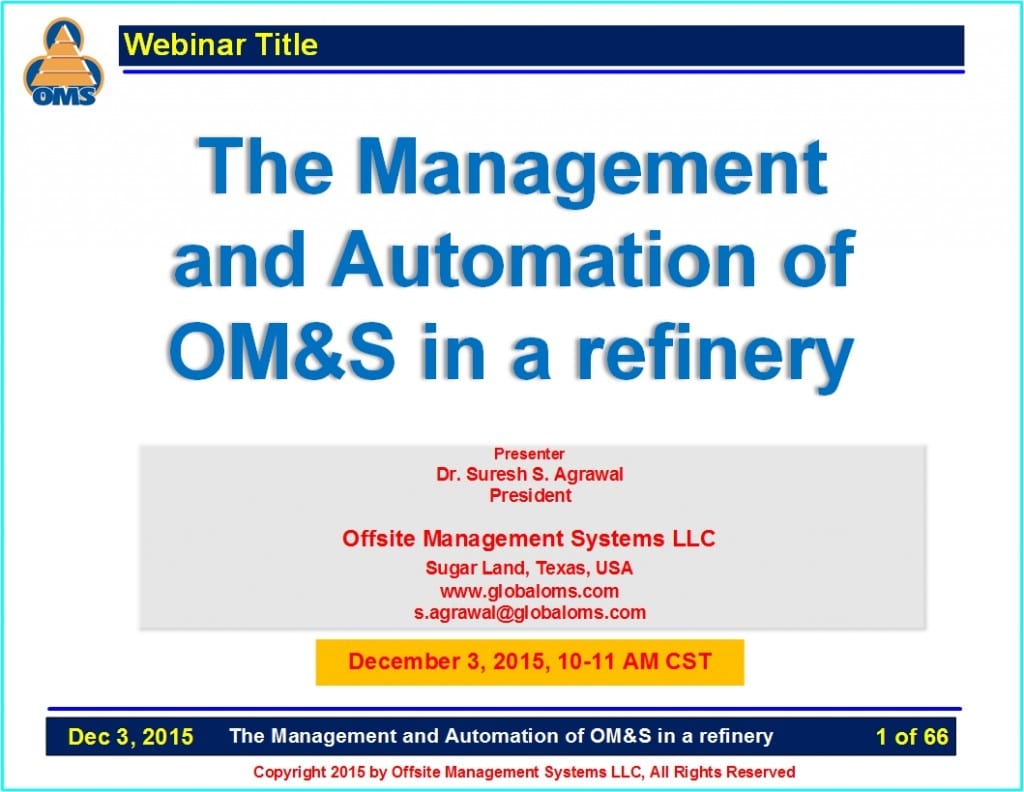 The most manpower intensive and time consuming activities in a refinery are to move feeds and products within and out of a refinery. They movements may be as much as 150+ per day involving hundreds of pumps. Valves and switches to make them safe and efficient operations. Modern refineries have automated these operations using sophisticated software and upgraded modern equipment to work with these automation software.
This webinar will discuss all technical aspects of oil movement and storage, economics, project execution phases and most importantly its role in over-all yield accounting process. You can register here to view the webinar and a link will be sent to you in the email to watch the recorded webinar.