The automation of refinery offsite operations requires the integration of many components, systems and interfaces in order to commission a fully integrated automation system.  OMS and can integrated and interface the following systems to commission integrated fuels blending control, optimization and scheduling system, Tanks farm management, etc.
Tanks Inventory Information System and tanks gauging system
DCS based Regulatory Blend Control (RBC), online/offline blend controls and Optimization Systems
Oil Movement Management and Control Systems
Mass Reconciliation Systems such as Sigmafine (PIMSoft), MAB (Invensys)
Interface with Blending optimization with Excel VBA and third party software
Interfaces with plant database to data access into various modules and systems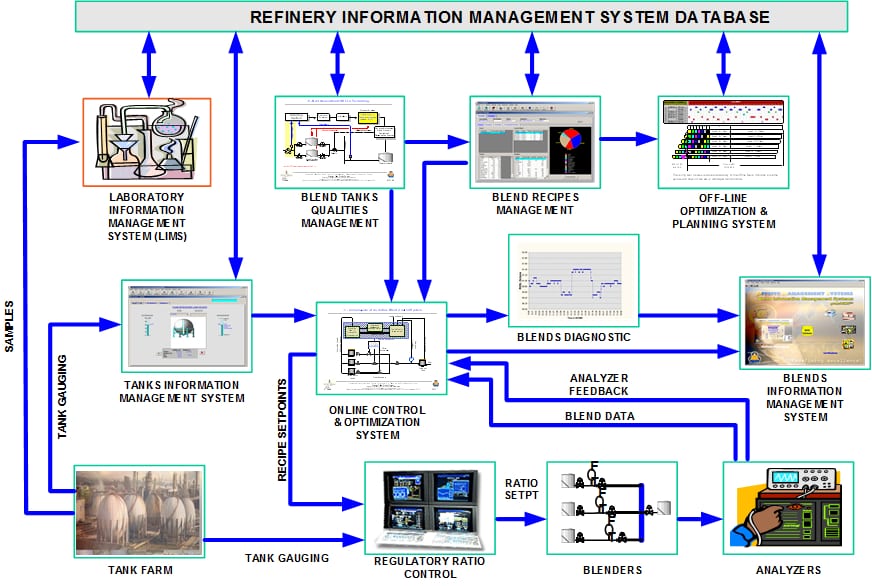 Click here to see some project profiles.